Well it's offically time to kick off some new years' resolutions. I say that jokingly because since my birthday falls in the beginning of January, it's often hard to keep resolutions having to do with food and exercise until after that day has passed.
But it's back to a normal and (hopefully) rigorous shooting schedule this week, which means it's also time to start thinking about eating right and getting back on the old treadmill.
I'm saying goodbye to these jeans for a while. Bought in my "skinny" phase, they're filling out a little too much these days. But it's chilly today, and even colder on my sound stage, so they're getting a last hurrah before I "retire" them to the smaller sizes portion of my closet.
So here's the question: how to eat smart when you're surrounded by food all day long at work?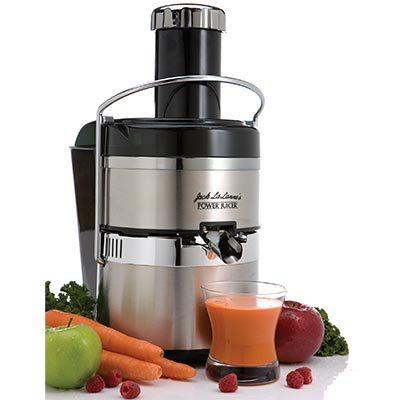 Answer: veggie snacking throughout the day, loads of liquids, and a lot of high fiber foods in between. My most recent obsession? Juicing. I love the Jack Lalaine juicer so much I've bought one for each house. Here are two delicious recipes I love starting my mornings with:
Recipe 1:
2/3 fresh raw beets
1 small piece fresh ginger, cut from the root
2 cups spinach
1 cup pineapple
Several sprigs of fresh mint.
Throw in juicer and voila! A delicious, slightly spicy, green machine.
Recipe 2:
2/3 large raw carrots
2-3 cups kale
1-2 small Fuji apples
Fresh mint
Blend and enjoy!
Bye, bye Rag and Bone jeans! See you in 10 lbs! Until then, I will curb my denim addiction for some new booties instead. They can never make your feet look "fat".
Sweater: BCBG, Jeans: R&B, Booties: Kelsi Dagger, Choker: Jewelmint
With Love,
Noa B